In Common:
Understanding The Social Impact Of Arts Festivals In England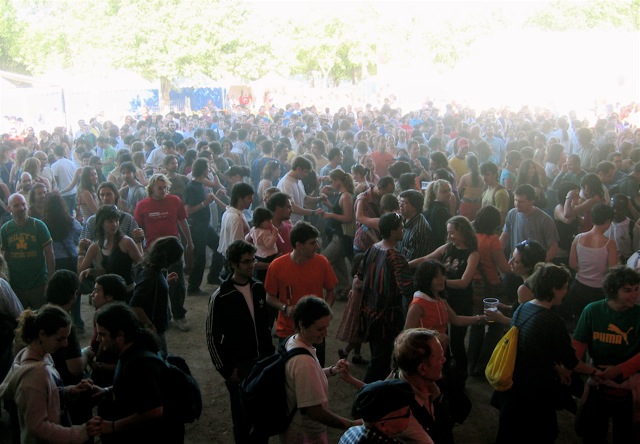 How do arts festivals help us re-imagine what we have 'in common'?
In Common is a research project with arts based action research approach at its core and represents a partnership between the Sir Bernard Crick Centre at the University of Sheffield and Arts and Society. We have a mutual interest in the function of festivals as political spaces that can nurture collective thinking, shared values and collaborative behaviour and are intending to work with a diverse range of festivals in Wiltshire and Yorkshire. We are interested in understanding the role arts festivals play in promoting and embedding forms of active citizenship and pro-social behaviour across society. Creative interventions such as the Story Tea Tent, Creative Gatherings and creative ethnographic story collection will sit alongside and inform more traditional research methodologies.
In Common has arisen from and been supported by the RSA Wiltshire programme to date and is currently seeking funding for this three year research partnership programme. We are interested in hearing from festival makers who might be able to contribute to this research and would like to know more. Please get in touch with malaika@artsandsociety.co.uk