Connected Conversations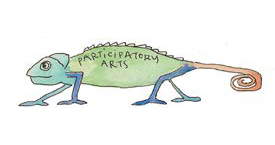 We keep our ideas alive by telling each other about them
The Creative School, Coombes primary school, Reading
Connected Conversations; Passing It On was a series of roundtables held at the RSA in 2014 examining participatory arts practice through the voices of artists, managers, funders, commissioners, participants, thinkers and activists.
The project placed artistic responses to these conversations as an integral way of deepening understanding. Each roundtable was interpreted by an artist within a different arts discipline and then shared with the subsequent roundtable. These artistic responses and participants' perspectives, ideas and things that inspire them are shared on the Connected Conversations blog site.
This programme was supported by Arts Council England and the RSA and delivered in partnership with Connected Culture a London based network celebrating participatory arts run by Spare Tyre.

The report concludes with an emerging idea of 'a network of networks', a 'space to connect' which builds upon this programme with permeable conversations that cross sector boundaries, acts as a neutral broker and holder of a new kind of space and one that enables arts practice to be at the core of learning, connecting and making a difference.
Arts and Society are interested in taking this idea further. If you would like to talk to us about this, please get in touch with georgina@artsandsociety.co.uk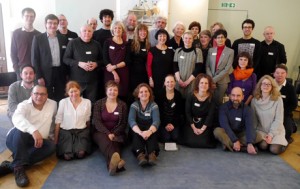 'Thinkers' roundtable